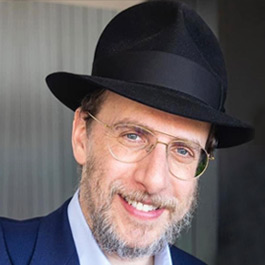 Rabbi Levi Wolff
WEEKLY: TUESDAY EVENINGS
For over two decades, our spiritual leader Rabbi Levi Wolff has been consistently researching and then delivering inspiring and engaging shiurim, lessons. He sensitively, yet expertly delves into topics that reveal so much about the treasure that is our Torah heritage and how it is directly applicable to our modern world.
This year, when it comes to learning, there is so much in store for our Central Family. Several carefully crafted four to six-week courses will be scheduled (mostly) on selected Tuesday evenings located within our main campus.
Tailored courses will be practical, powerful and simultaneously relatable. The courses will have so many take-home Torah truths and welcome people who have all levels of Torah learning. They will include multimedia presentations coupled with a range of interactive approaches, all culminating in a dynamically delivered Jewish learning experience.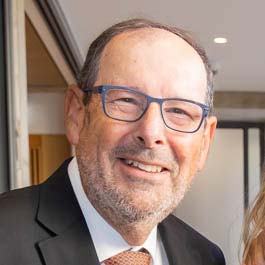 Rabbi David Freedman
WEEKLY: MONDAY EVENING HISTORY COURSE
Rabbi Freedman's engaging and informative popular series exploring The Miracle of Jewish History runs at 8pm on Mondays on site at The Central Synagogue and simultaneously beamed out via Zoom for all who wish to connect from the comfort of their own homes.
Rabbi Freedman will liaise with group participants directly via email if there is a change to the schedule and if a talk will be given on a particular week via Zoom only.
Rabbi Freedman is excited to continue researching some of the leading Zionist figures of the twentieth century. In addition, he will be delving into the lead up to the United Nations Partition Plan and will begin to cover Nazism and its devastating impact on the Jews of Europe between 1933-1945 and beyond that, the birth of the State of Israel.
(If you would like to join, please click here Password: Central)
MONTHLY: THURSDAYS LUNCH + DISCUSS
Lunch + Discuss is held within the main campus of The Central Synagogue. It is a monthly opportunity for members of the community to get together and both study and schmooze with Rabbi David Freedman and friends.
Meetings run from 12.30pm until 2pm.  Following some insightful words from Rabbi Freedman during which he examines the nature of Judaism either in relation to current world events and/or contemporary Australian life, everyone enjoys a magnificent meal b'yachad – together!
Lunch + Discuss is on the first Thursday of every month.
For further details contact Rabbi Freedman on 0414 948 882 or email: rabdaf@yahoo.com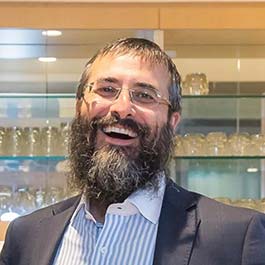 Rabbi Yehuda Niasoff delves deeply into the Tanya, a timeless text that traverses so many aspects of the human condition – from the physical to the spiritual and everything in between. Each shiur is a nuanced navigation, drawing on age-old wisdom that ultimately reveals real-world solutions to modern daily challenges which can often be overwhelming.
Friendships are formed along this quest and Rabbi Niasoff, an erudite scholar in this foundational work, draws on years of study to expertly expound on main concepts and themes within.
Based on the moral teachings of Chassidic thought and Kabbalah, Jewish mysticism, the Tanya acknowledges the struggles felt between our G-dly selves versus our human nature. Each participant will be gifted key take-home messages that are directly applicable to achieving a path to greater enlightenment. This, in turn, unlocks a person's awareness, resulting in an ability to not only survive but thrive with an elevated soul – leading to greater comprehension and insight.
Over time, knowledge garnered translates into a more positive and powerful version of self, simultaneously strengthening a connection with the Divine.
The Tanya is a seamless fusion of Jewish philosophy, psychology, theology and more – each shiur is meticulously researched and delivered with enthusiasm and passion.
If you are interested in exploring further and/or attending, contact Rabbi Niasoff on 0414 262 006 for the schedule (typically every fortnight). Ongoing information will be beamed out via a dedicated WhatsApp group.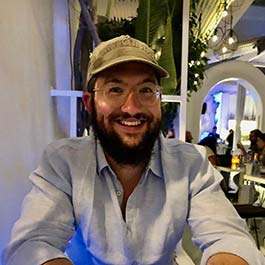 Rabbi Mendel Treitel
WEEKLY: WEDNESDAY EVENINGS
Rabbi Mendel Treitel is at the helm of The Central Synagogue Academy of Jewish Education (CSAJE). He is both positive and passionate about connecting with members of our Central Family to share knowledge and insights about Torah topics and themes. Within each carefully crafted shiur he artfully links ancient teachings with the modern world and the experience is always a two-way learning environment.
Kabbalah classes are now offered within CSAJE for a second year and each will examine deeper aspects of this powerful set of Jewish transformative teachings, with each Shiur simultaneously fusing both Jewish and secular philosophies.
Conversation and connection during each 45-minute shiur results in participants having an appreciation for Kabbalah as a set of dynamic and living texts which continue to have immense currency in this day and age. So applicable then and now.
No prior Kabbalistic learning is necessary. Kabbalah Shiurim have now commenced for this calendar year and will be held weekly on Wednesday evenings at 8pm within the shule library on our main campus. Men and women are welcome and refreshments are always offered too.
For more information or to join the WhatsApp group for this shiur, call Rabbi Mendel Treitel on 0434 733 188. All are invited to follow 'csajesydney' on Instagram for ongoing updates too.